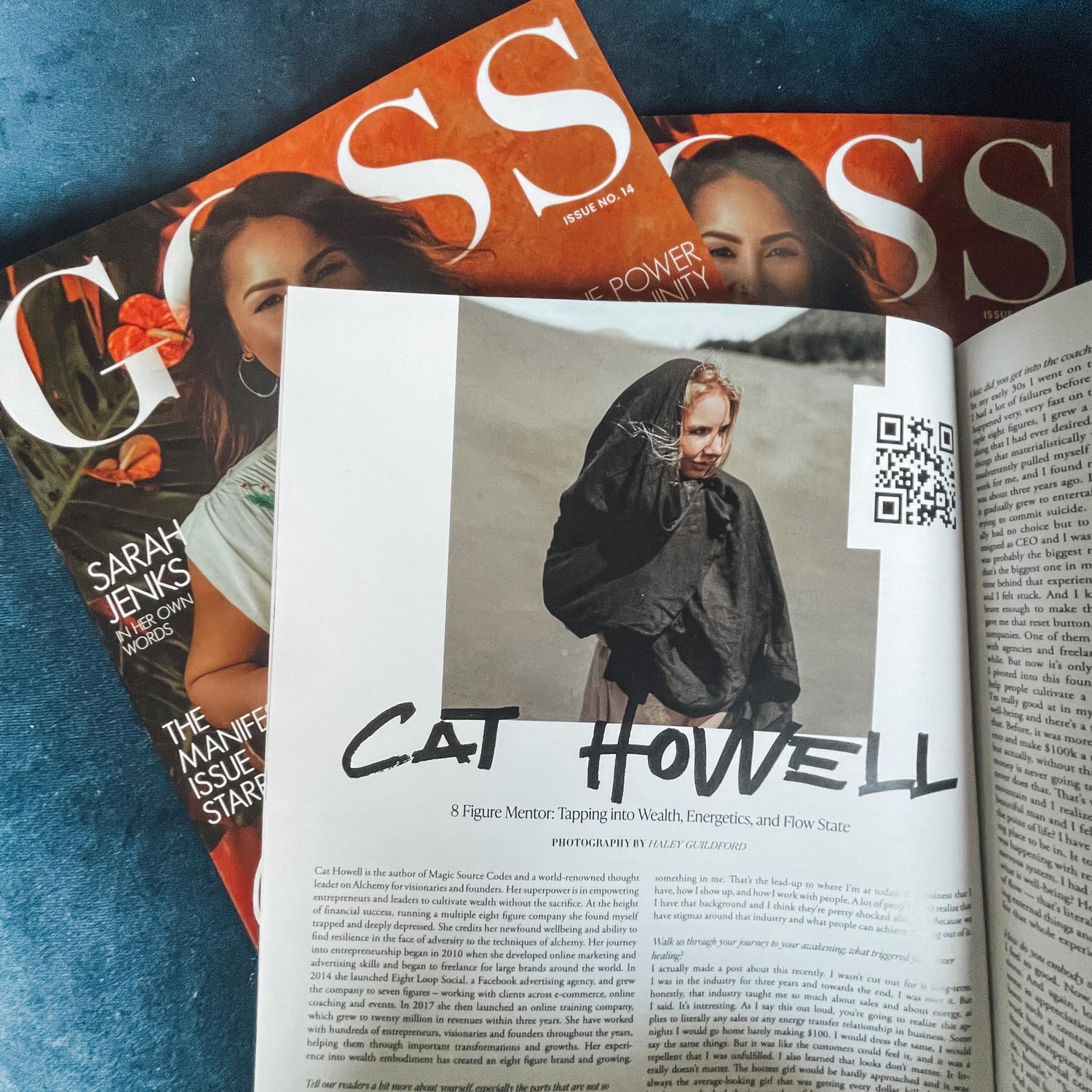 Hey I'm Cat!
If you're trying to make money doing what you love, wish to connect to more clarity and purpose, or just want to be able to get back into the greens then you're in the right place!

My intention with my work is to help you connect to your inner alchemy of wealth and wellbeing.
A good place to start if you're new to my world is Magic Source Codes, my first book.
Inside I share a simple emotional guidance system that will shift the way you show up in your life.

If you resonate with my work let me know on Instagram @cathowell

Thanks for dropping into my little corner of the web!
x Cat
Need Help? Email us at support@theflowprotocols.com