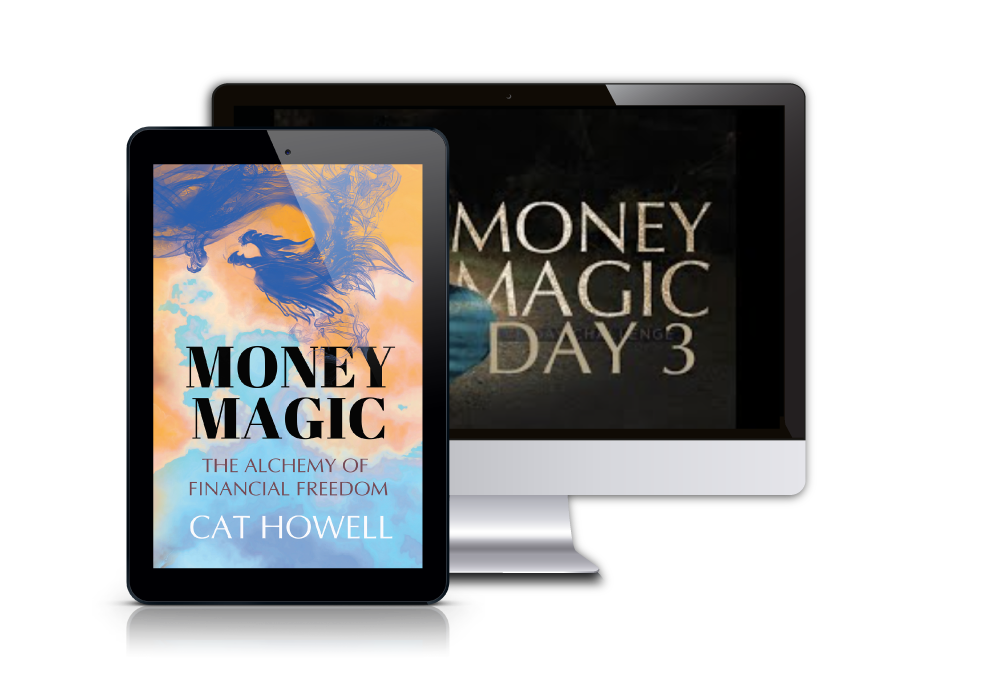 Money Magic - Bundle
Regular price
Sale price
$22.00 USD
Unit price
per
Sale
Sold out
Share
View full details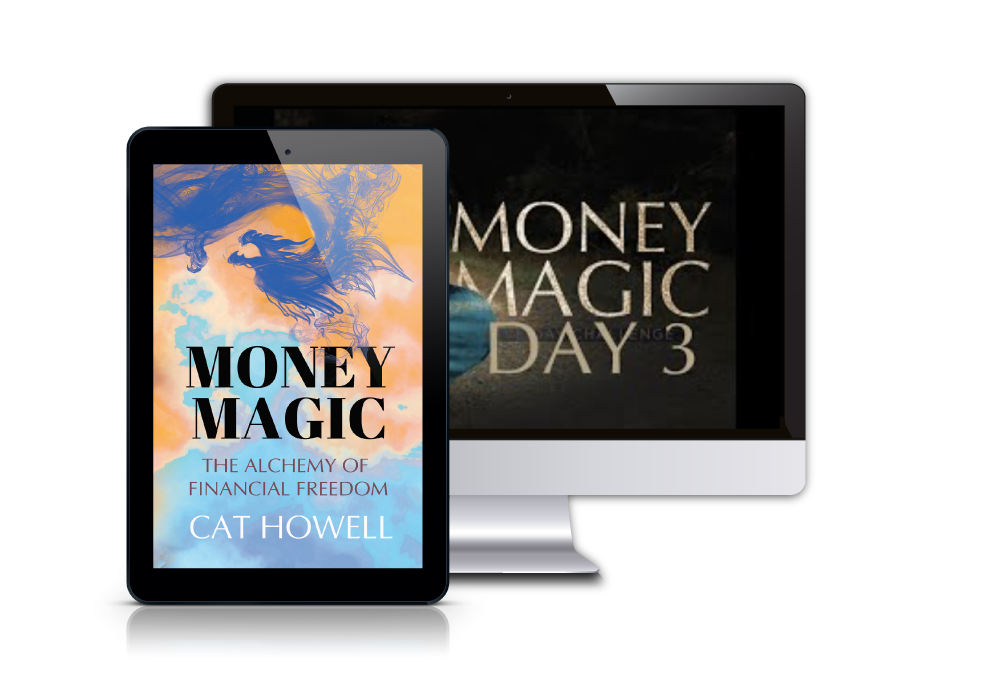 Turn Financial Reds into Greens
DOMINIKA LG
Money Magic will finally give you a deep understanding of what money is and invites you to shift the way you feel about it, offering to rekindle your relationship once and for all! Full of Aha moments!

JOANNES E.
This book goes beyond the-everything-is-always-peachy-and-hunky-dory mentality of many entrepreneurs these days. A sensational story from a very successful entrepreneur: how (maybe) NOT to follow-the-money, but 'your dragon' and the rest will follow...An awe-inspiring read/listen with all the bells and whistles or in this case all the potions and strategies to improve your money-mindset. Now pick up this book and go find YOUR dragon!

ROSE CHAPLIN
Started reading zmoney Magic last night. Woke up excited. Carried on this morning, serioulsy guys, within 5 hours I had an unexpected massage client and...made some money! Client turned out to have connections to other things...woohoo...my dragon happy. Thank you Cat.

Hey I'm Cat! I - like most people - grew up with so many messed up ideas and beliefs about what money is and how it works and - as a result struggled with loads of fears, doubts and anxieties for most of my adult life. At the beginning of my entrepreneurial journey I was on a constant feast to famine cycle and always felt guilty about charging clients. And even when I earned abig figures I never had anything to show for. I could attract it, but it came at a cost (overwhelm, burnout). Everything changed when I began to understand the resonance of this resource. Money Magic shares a simple exercise I have used to help me build a safe, easy and deeply playful relationship with money. I hope my work serves you well.
Bundle includes instant access to Money Magic ebook + training

Module 1: Discover the method used to stretch into new surpluses and income levels (even when it feels out of reach and full of doubt)

Module 2: Receiving without the sacrifice, mutually beneficial co-creation between you and your money..

Module 3: Compounding results, the simple trick that accelerates it all
Enter an astral plane where a greast beast roams - treasure or flames, both are in its nature.
Learn how to accelerate intentions into reality...
Learn how to accelerate intentions into reality...
Shift financial resistance and step back into the greens...
Release old narratives and beliefs holding you back...
This book was beautifully scripted by Cat! Entertaining and effective. Poetic and also practical with exercises to reflect upon. Fast and enjoyable read that will be easy to recommend to others.
Kambri Preciado, Yoga Instructor

Money Magic weaves a story that many of us are all to familiar with with our relationship to money.It helps us easily understand that money is a symbol of love. (Meaning lack of money is the opposite.)There are a handful of practical exercises that you can do to help shift your relationship with money.One particular is a Prosperity Spray. I altered this and put it into a diffuser so it could continually fill the room. The beauty of magic is that you can you tweak it to align with you.The perfect follow-up to Magic Source Codes.
Sarah Crosley, Online Marketing
Memoir meets self-help - I loved every page! The book is really well written with riveting personal stories and applicable exercises that actually work. I recommend this book to all my friends who struggle with money, it's a must-read.
Anna Shilina, Relating Coach
From the rocks and tunnels that ran underground, where mists streamed like purple genies, diamonds spilled forth adorning the trees like delicate bracelets. These treasures were Master's birthright. But the land has since changed. Ever since, the creature has developed a penchant for flames.
DOWNLOAD MONEY MAGIC SAMPLE
gallery + allProductReviews
Frequently asked questions