Regular price
Sale price
$18.00 USD
Unit price
per
Sale
Sold out
Through our words, we enchant reality. Through our hands, we mold intentions. Through our thoughts, we invoke action.

A compelling exploration into the creative capacities of the human mind and the magical methods used to enhance wellbeing.
Shared as an intimate memoir, Magic Source Codes is an essential guide to unlocking the magic within. 
Discover what new research reveals about the infamous witch hunts, how our ancestors amplified intentions, and the science behind rituals.
Share
View full details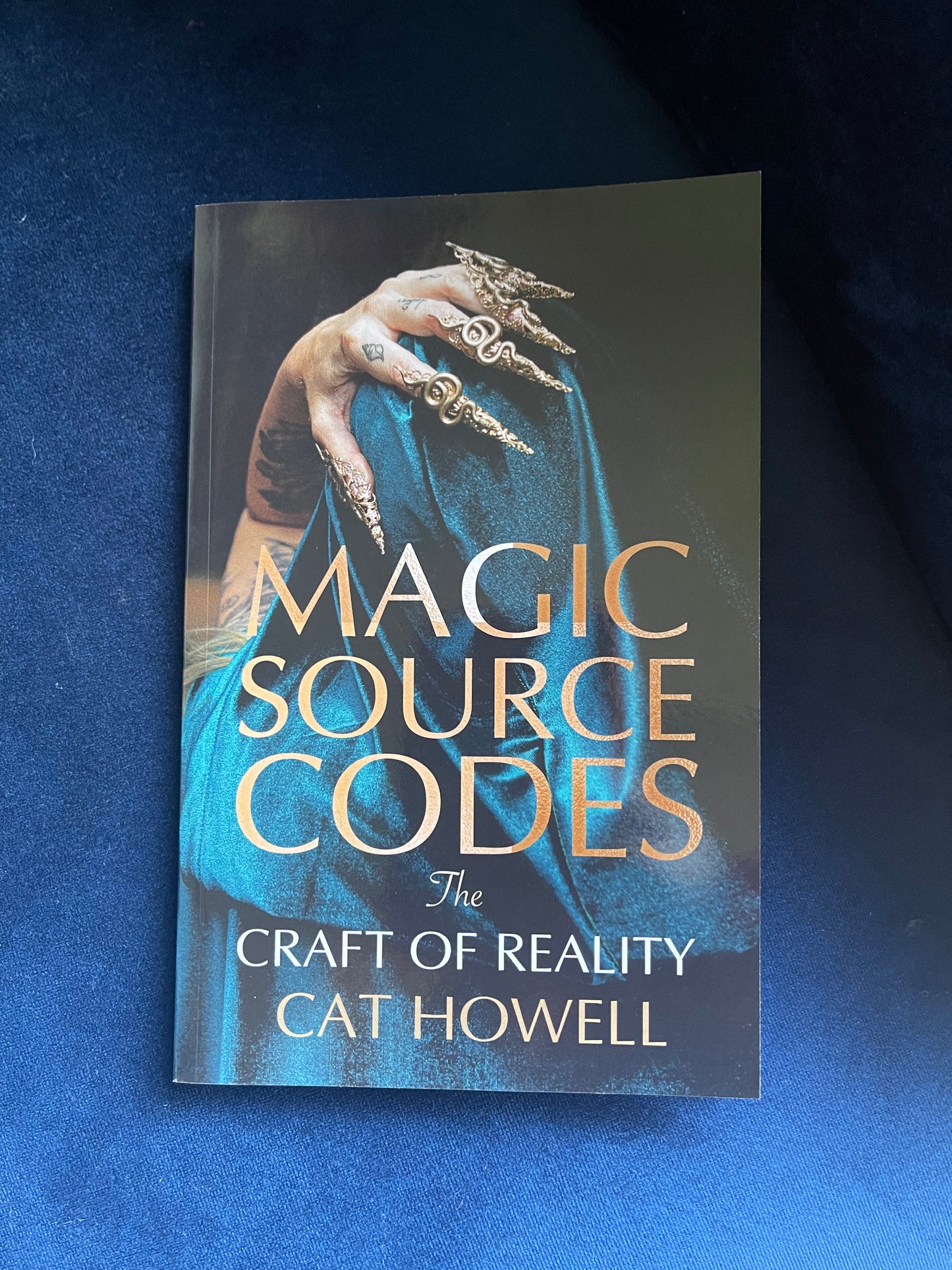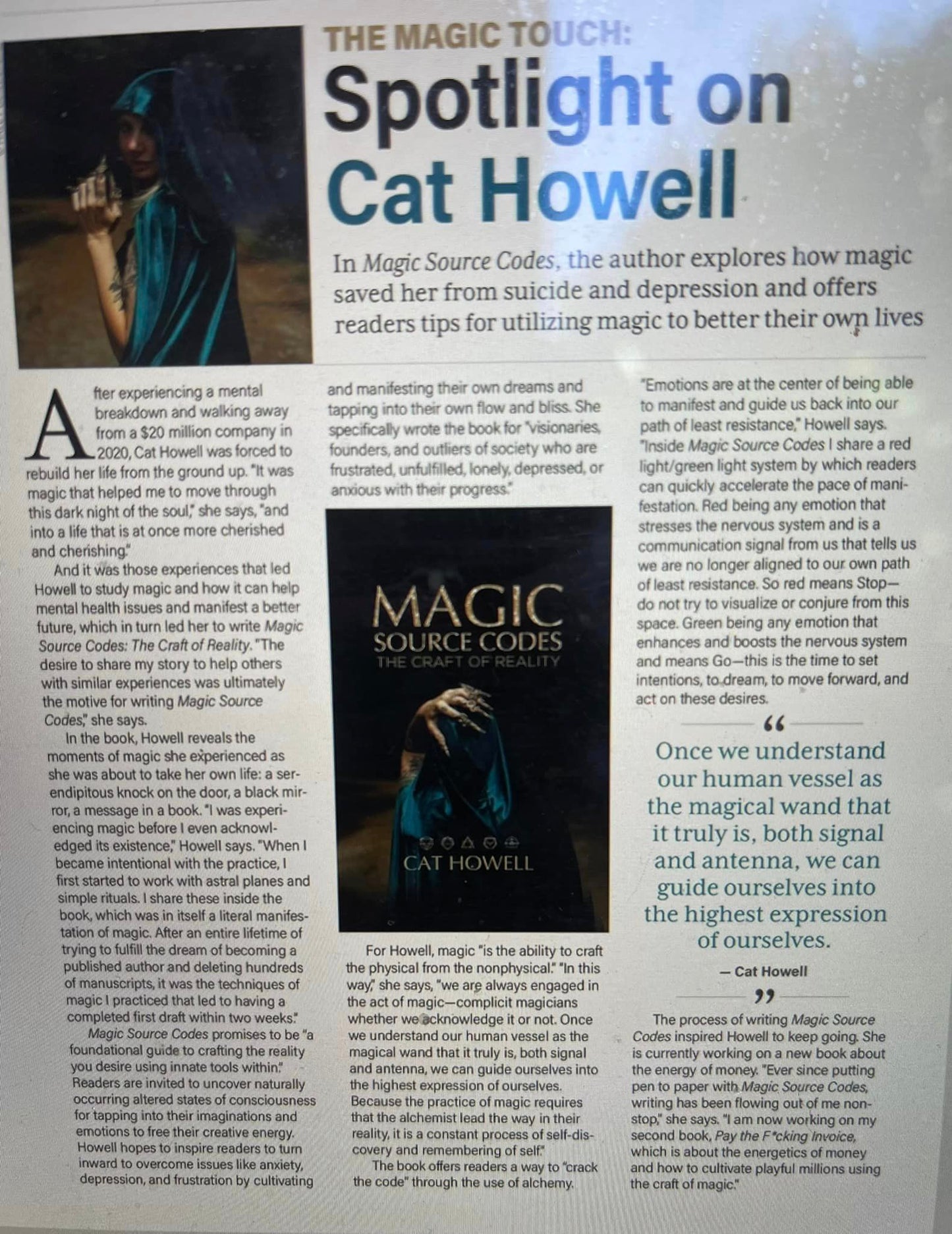 Jessica Usher
"This is a game changer. Finally someone who can explain in such an understanding way how alchemy ,turning your reality and finding your creative core, your love of self can be obtained. How being a survivor of your own inner war is so possible. Thank you"
D Cass
"Haven't read anything like this before. The author Cat shared her roller coaster journey that led her to testing magic as a way to lift her spirit and get her out of a serious funk. Along the way she shares applications she's used that have made a difference for her. Super interesting, unique and very well worth the read."
Heather B
"In less than 200 pages Cat takes you deep into her darkest time and how she faced the monster within and survived. This book is full of magical synchronicity and has several exercises to help with your own healing. As a holistic ascension/reiki healer, I have used some of the tools in the book before, but Cat presents it in a way any level of witch can resonate with."
We are complicit magicians. Always engaged in the act of magic, always enchanting ourselves, whether we know it or not. The human body is the ultimate magic wand.
"This is a well written, intimate memoir that explains how the author used practical magical techniques (we're talking about real magick, not illusory magic) to resolve a serious case of depression. Highly recommended for those who are interested in the practical application of magical methods to improve their lives."
Dr Dean Radin, Author Real Magic
Frequently asked questions